It's been a while since the POCO X4 Pro 5G
launched globally. During my first 30 days with the phone, my
feelings toward the device were a mixed bag. Sure, it's now supporting 5G, a bit faster
in certain areas, and even sports a new design language, but that wasn't enough to lure the
biggest fans of POCO. But since my last review, I've been disappointed
with the general performance of this phone. I have accepted the fact that this phone will
no longer record more than 1080p videos, but at the very least, I expect the company to
come out with better optimization to fully take advantage of the new chip inside. So, right off the bat, let's talk about performance. As I said, the X4 Pro's software didn't have
enough time to be as polished as the Redmi Note 11 Pro, given they are basically the
same phone.
So far, I have only received one minor patch
which is the MIUI 13 13.0.9 stable version for the global model. In the description, it only says improved
security and stability and optimized system performance. So after applying the update, did the performance
of the phone actually improve? Yes, but not drastically. For starters, the general performance of MIUI
is less stuttery. I don't mean that the animations when switching
or opening apps are now smoother, they're still hiccups in most areas but at least they've
been less frequent than before. Aside from that, the rest of the software
is pretty much unchanged. Even with the latest patch, the overall feel
of this phone's software is clunky, especially if you're the type of person who navigates
around the UI really fast. But if you're like the opposite, a more chill
or slow-type of a user, then you probably wouldn't be bothered much by the sluggish
software.
If you do want the general performance of
the UI to improve significantly without tweaking or modding, I suggest downloading a third-party
launcher like Nova or Microsoft Launcher from the play store. You do lose the ability to use gestures, but
if you're still used to nav buttons, lucky for you. As for whenever I play games, I play mobile
legends and use that game as a benchmark when it comes to performance and network stability,
the X4 Pro can only support up to 60 frames in the highest setting, although I've seen
my fps counter hit as high as 65; but the screen never felt it was above 60fps. What I'm basically saying is that, despite
the 120Hz display, you're still going to play mobile legends in 60 frames.
Network-wise, the consistency of your connection
will still depend on the speed and reliability of your internet service provider, but in
my case, I've only had a few network drops in the first few minutes. Then, it was all smooth sailing from there. If you want to play heavy-demanding games
like Genshin Impact, it's playable at best. Expect lags and frame drops as soon as you
start playing the game. Is it that bad? No. Some of you might still enjoy the game, especially
for those who're coming from lower-end devices than this phone. I mentioned this in the first review, but
I'm really glad that notifications are arriving on time with MIUI 13.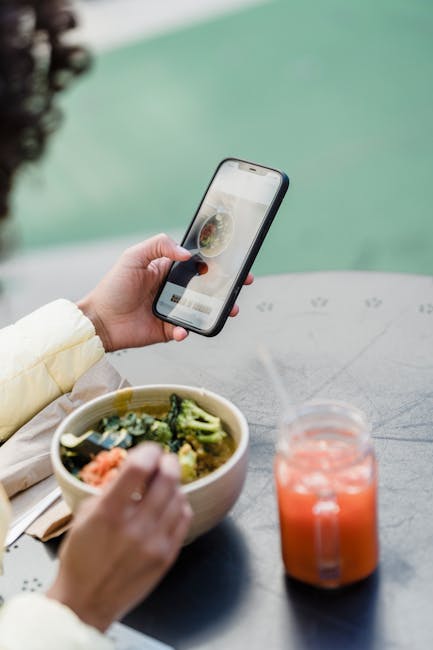 I actually tried using the POCO F3 which was
still on MIUI 12.5, and the arrival of notifications was still late. Speaking of trying out other phones, I've
switched from the X4 Pro to POCO F3 to Samsung Note 9 and to iPhone 13 Pro. One thing I appreciate is that despite the
big and boxy form factor of the X4 Pro, it feels surprisingly light. It's also easier to use with one hand for
some reason. I guess you could say that I've conformed
to the design of the X4 Pro. However, I noticed that the X4 Pro's speakers
don't sound as good as the aforementioned devices, which isn't surprising given those
devices are more expensive, nevertheless, the speakers here may be on the tinny side,
but they're sure loud and clear at high volume levels. I've also realized that the cameras of the
X4 Pro were strictly made for photos.
For someone who's into videos more than photos,
I know exactly what I want from a phone. I want videos with high resolution for detail
clarity, consistent colors, and good stabilization. Unfortunately, the X4 Pro only nailed one
out of three. The more I use 1080p, the more I wish for
4K recording. The colors look good enough, but the stabilization
is almost nowhere to be found when using the main sensor. So if you're looking for a great video companion,
I suggest looking for alternatives. But if you're someone who's into photos more,
then you'll surely love the X4 Pro. I have no complaints here, including the selfie
camera. They're good enough for me to post and share
online for everyone to see. So, what else? The fingerprint scanner is still fast, accurate,
and sits naturally for right-handed users, the 67W charging still spoils me when I need
to replenish in just 10 mins; that is despite coming from 120W, and I still appreciate Xiaomi
still offering a headphone jack and a hybrid SIM tray for microSD card expansion.
I know that the POCO X4 Pro is not the best
deal out there in terms of value, specs, and whatnot. But I've come to realize that not all models
are available in all parts of the world. There are people who're not fortunate enough
to have the best options due to their geographical location, so in the case where the X4 Pro
is one of the fewer choices out there, I suggest looking for alternatives first before buying
this phone. Because right now, POCO needs some work to
do here. If you're strictly looking for performance,
the X3 Pro might be a better option right now. That's it.
Let me know your thoughts in the comments,
and drop a sub or a like if you feel like supporting the channel. and until the next one, stay safe..