Friends, it's the biggest month for Tech YouTubers like us & also for Smartphone/Tech brands! The month of October is the biggest by far because there's Diwali during October end-November(start). So October sees many launches because you know well that we Indians buy a lot of things during this festive season! Especially smartphones! So October was going to be a bumper month but after watching this video, you'll know that it's more than a super-duper bumper month! Yes there are many launches! This video is going to be live on 25th/26th of October & there's going to be some launches almost everyday in this month too. So I'm going to talk about all the launches in October end & November. Remember, we always bring such videos after doing a lot of research & after talking to a lot of sources.
So do hit LIKE for all these efforts! And now let's start! Samsung Galaxy M52 – The first launch 28th September is the Samsung Galaxy M52. It's a 5G phone with Qualcomm SD778. It's going to have an AMOLED screen with 120Hz fast refresh rate & a 32MP selfie camera. So it's a good 5G phone, the Galaxy M52 & it's launching on the 28th! Mi 11 Lite 5G NE – It's launching on the very next day(29th September).
It's also coming with Qualcomm SD778 & an AMOLED screen but has a 90Hz fast refresh rate. It will have a 64MP triple camera & 29th September is its launch date. So yes, everyday there are going to be some big launches. There are 2 big launches on 30th September! vivo X70 Series – There are going to be 3 phones in this series – vivo X70, X70 Pro & X70 Pro+. I'm excited about the cameras of these phones. I'd say the X60 Pro+'s cameras were one of the best if you look at it.
Let's see what happens with the vivo X70! But overall, the vivo X70 series is going to be good! And remember, they're going to be 5G phones with AMOLED screens having 120Hz fast refresh rate & 50MP triple camera setups etc. So there's fast refresh rate, 4500mAh batteries & its looks are also good! That's what I'm expecting! So 30th September's 1st launch is the vivo X70 series. And on the same day, there are 2 POCO phones to be launched.
POCO C4 & POCO M4 – They're going to be on Helio G88 SoC, will have 50MP quad camera setup & a 5000mAh battery. And that's also a 30th September launch! So 2 big launches on the same day! So there are launches even at the end of this month! Now let's talk about October launches. Moto Edge 20 Pro – The 2 phones from Motorola Edge series have launched, but the Pro variant hasn't launched yet. It's said that the Pro variant will come around the 2nd week of October/mid October. Remember, it has 108MP triple cameras, a 4000mAh battery etc, The Edge 20 series is good & this is it's Pro variant. So let's wait for it as it's been launched globally & it'll launch in India in October. And in the same launch event it's said that there's going to be a Motorola Tab. I'm not sure if it's going to be in the same launch event or not but I thought I should let you know about the Motorola Tab.
OnePlus 9RT – We've been talking about it since the past few days. It's going to be on the Qualcomm SD870 SoC. And it's said to be launching on the 15th of October. Now, take it with a pinch of salt! It's a rumoured launch date but you'll see the OnePlus 9RT on the 15th/mid October. It has a 50MP triple camera setup with 4500mAh battery & the Qualcomm SD870 SoC. So I'd say, it's kind of a budget/mid budget flagship level phone. So let's wait for it! There's an iQOO Z5 launch on the 27th September but in October there's going to be the number iQOO 8 series. It's said that there'll be an iQOO 8 & iQOO 8 Pro! So lots of phones are coming. iQOO 8 – It might have a 2K display with 120Hz fast refresh rate! The 2K display might be in the iQOO 8 Pro & the iQOO 8 might have an FHD+ screen.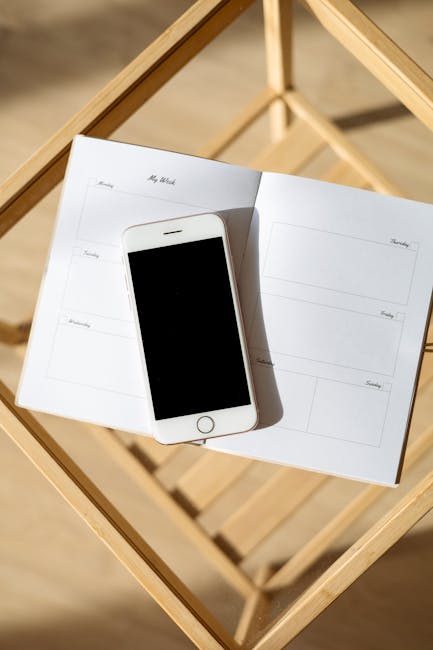 But yes there's 1 device with a 2K display & it's a super flagship phone based on SD888+ SoC! The iQOO number series are flagship level phones & the iQOO 8 series isn't going to be any different! To talk about flagship phones, the Xiaomi T series is a flagship level series. Xiaomi 11T Series – It's launching in October & is said to be launched around mid October. It'll be based on Qualcomm SD888 SoC & it also has a 108MP triple camera setup.
The 108MP is becoming very common now & it'll have a 5000mAh battery with 120W fast charging as well! So like I said, it'll launch by the 2nd/3rd week of October. So do SUBSCRIBE as we keep updating about the dates! Now let's talk about realme! There are 3 phones that are already launched in the realme GT series. And we've already unboxed them with first impressions! This realme GT series has replaced the realme X series. Meaning the realme X series is not going to launch. From now on the realme GT series is going to launch.
Realme GT Neo 2 – It's the 4th phone in this series launching in October. And it'll have an AMOLED screen with 120Hz, a 50MP camera setup, a 4500mAh battery with fast charging! It's date isn't confirmed yet but it's launching in October, the realme GT Neo 2! Friends, I already told you about the Samsung Galaxy M52 that's launching in September. But I'm not sure about this launch in October, but it's my job to let you guys know! Samsung Galaxy S21 FE – It's already been delayed a lot & I think it should come in October. It might launch before Diwali & there are strong chances that it might launch in October! Now let's talk about global launches but there are chances of them coming in India as well. Google Pixel 6 Series – It's going to launch globally around mid October. And I'm not sure if Google will launch the Pixel 6 series in India. They're slightly on the expensive side so they avoid launching in India. The Pixel 5 series was not launched in India so it's a global launch.
Now I don't know if it'll come to India but I hope that the Pixel 6 series is launched in India in October. It's fine if it launches by the end of October/in November but Google should consider launching it here. What do you think about it? Let us know in the COMMENTS! Friends, talking about Google, the Google & Jio association/partnership phone is the JioPhone Next. It's a budget series phone priced under Rs 5K. It was going to launch in September but due to the semiconductor chip shortage, it'll be launched in October. So JioPhone Next is not coming in September but in October. And it's said that due to the shortage, it's going to be priced more than its previous rumoured price! So let it come, we'll wait & tell you all about it! Now let's talk about some Indian brands! Micromax In Note 1 Pro – This might launch as its date isn't confirmed yet, but there are talks/rumours.
This might launch in October, possibly in the 1st or 2nd week of October. Infinix | Tecno – They're going to launch their phones as well. Infinix just launched their HOT 11 & HOT 11S. And they might come up with another phone in October. That's what I'm expecting. Even Tecno is said to launch a phone, but we aren't sure about it! So friends, as you can see there's a line of phone launches! The 2nd & 3rd week of October will see a new phone everyday. I'm not sure of how we're going to carry out all the unboxings & first impressions! I seriously don't know. But it's good as it's the biggest month for our Tech Youtube community! And this October is going to be absolutely no different! If you enjoyed this video, then do hit LIKE & SUBSCRIBE as we keep bringing such amazing videos for you! That's all for this video, until the next one, Keep Trakin & Stay Safe!