So it's been a pretty rough year for gaming
phones, with both the ROG Phone 5 and the Legion Phone 2 getting a game over in their
first durability test. It's time to see if this Black Shark 4 can
hold up any better. Today's video is sponsored by Omaze who I
partnered up with to give away a brand new, custom Tesla Model S and $20,000 in cash that
you can keep for yourself or pay it forward. Omaze does these massive giveaways while supporting
nonprofits. And in this particular case we're supporting
a nonprofit called Give Power, which helps get energy and clean water to regions around
the globe that need it.
I'll explain more at the end of the video,
but you can always go to omaze.com/jerry to get entered for your chance to win. And of course I'll put a link in the description. I think it's time we see how durable this
Black Shark 4 really is. Let's get started. [Intro] The Black Shark 4 is intriguing for multiple
reasons, one is it's $500 price point, and the other is this active refrigerating coolant
we'll get to in a second. Inside the box we get a free hard plastic
case…kind of nice. Free protection is a good thing. And then we have the phone itself. It's quite a bit different than last year's
design. Still incredibly flashy like a gaming phone
usually is. But we are missing the metal X framed across
the back panel which means that this bend test could be rather interesting.
It's also got a 1020 watt fast charger in
the box. Black Shark was one of the first devices to
every implement that dual battery charging, so I assume that's what's going on again this
year. 120 watts is an impressive amount of power
and should get from 0-100% charged in just about 17 minutes. We'll try out the case just for kicks and
giggles. I always have a case on my own phone. It looks like the case won't be compatible
with that refrigerated cooler though so we can just take it off for now. The other interesting component on this new
Black Shark phone is the physical motorized popup trigger buttons on the corners. Most gaming phones have some kind of capacitive
or ultrasonic trigger buttons on the frame, but there's something to be said for an actual
tactile button. These buttons can be mapped to all kinds of
different tasks when not in gaming mode. And this year instead of motorizing these
buttons, this rising action is done with magnets.
I'm not totally sure how, but I'm sure we'll
figure it out from the inside during the teardown, you know, if it survives that long. Let's talk about the refrigerating cooler
for a second. Getting rid of the excess heat is a task that
every piece of electronics has to deal with. Most smartphones have a passive method of
cooling with heatpipes and vapor chambers. And some have a more active solution like
the dual fans inside of the Legion 2…may he rest in peace. Out of the box, this fun Cooler 2 Pro has
a starting temperature of 73 degrees fahrenheit, and once I get it plugged into an external
power source we instantly get fan movement as well as a digital readout of the cooler's
temperature. And within seconds we've already dropped 20
degrees down to 56 degrees fahrenheit. This is an active cooler on steroids and it's
surprisingly inexpensive. Last year's version only cost like 40 dollars
right now.
We'll leave this over here on the side to
see how cold it can really get while we start testing this Black Shark 4, starting with
the scratch test. Xiaomi is nice enough to include a built in
screen protector on the Black Shark 4. We'll rip that off and test the surface underneath. As we know, plastic screens will start scratching
a level 2 or 3. Glass will start scratching at 5 or 6. And sapphire screens will start scratching
at level 8 or 9. And as we can see from the Black Shark 4,
it's made with tempered glass since we get scratches starting at level 6, with deeper
grooves starting at level 7.
We haven't run across a plastic screen in
a while. Our refrigerated cooler is still over there
just chilling, now down to 0 degrees celsius. My laser temperature thermometer is showing
about 38 Fahrenheit which is about 3 degrees celsius. So it looks like there is a few degrees of
discrepancy, but it could also just be that the internal thermas location is closer to
the cooler than my laser is. Either way, it's still pretty impressive. Let's keep going. The Black Shark 4 does have a tiny hole punch
cut out in the screen for that 20 pixel selfie camera, and dual stereo speakers. The earpiece is covered with a plastic grill
that won't be coming off on it's own. The side magnetic popup buttons are also made
from metal, along with the textured switch that activates the rising. The buttons seem solid and can't be pried
out, or damaged with hammering, which is good news.
The rest of the frame is also metal. The side mounted fingerprint reading power
button is scratchable, but we'll get to that more in a second. The top of the phone is pretty empty. Then we have the dual SIM card tray and volume
rocker on the left side, both of which are made from metal. The SIM card tray does not include any expandable
memory. However, the bottom of the phone does have
a USB-C and a little friend, the headphone jack. Another example of an inexpensive phone to
rival with more features than the expensive ones. When I first pulled the Black Shark 4 out
of the box, I just assumed the black panel was glass. Turns out though, it's not. It's fine with me though. Art Class with Jerry is back in session. the fun cooler is now in the negative digits
– just below freezing. And here on the back of the Black Shark 4
we now have a tooth.
Pretty accurately sized for a Great White
Shark, you know, the massive sharks currently swimming around in the ocean today. I drew a Great White tooth because if I were
to draw an extinct Megalodon tooth it wouldn't fit since the largest Megladon tooth ever
found is about 7 inches long, and would disappear off the top and bottom of the plastic panel. How's that for freaky. The Black Shark 4 has 3 rear cameras: the
main 48 megapixel sensor, then we have an 8 megapixel wide angle in the middle, followed
by a 5 megapixel depth sensor all tucked up under the same piece of glass. With our freezer over there as cold as ice,
it's only fair to bring some heat from the opposite end of the temperature spectrum. This guy has a 6.6 inch 1080p display, with
a 144 hertz refresh rate, and a 720 hertz touch sampling rate.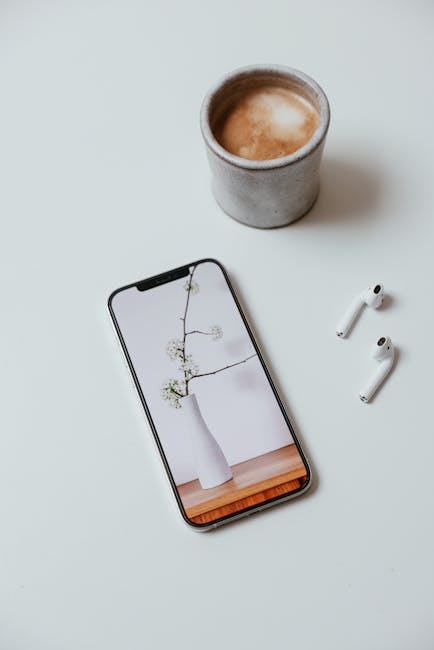 Pretty similar to that Legion Dual 2. This Black Shark 4's AMOLED display lasted
about 25 seconds under the heat from my lighter before going white, but eventually did recover. Before we check out that icicle of a cooler,
let's test the side mounted fingerprint scanner. This has already been scratched so it did
take a little longer than normal to set up my fingerprint since it was damaged. But I'll be honest, I think I prefer this
side mounted setup on the power button more than I do the under display sensors since
if it doesn't register my fingerprint or my fingers are wet or dirty, my finger is already
on the power button and just makes unlocking the phone that much faster.
I wish more smartphones did it this way. Finally, let's see how this refrigerated cooler
works from the inside. Black Shark is calling this the Fun Cooler
2. We had it down to about negative 1 degree
celsius when all by itself. Clipping it to a warm phone brings it up to
about 3 degrees celsius, but that's still like playing with your phone inside of a refrigerator. Pretty much guaranteed to keep things cool
and would allow the internal processor to be pushed far beyond its normal capacity.
There are 3 screws underneath the fan grill,
and then we have a thin piece of black rubber, which probably helps keep the plastic back
of the phone protected from the metal copper layer of the cooler. There are 4 screws holding that bottom copper
to the fan. Black Shark is using a thermal electric cooler
inside of this thing, sometimes called a Peltier Cooler since that's the guy who came up with
it back in the 1830's. Little did he know though that people would
be using his tech to more efficiently throw Angry Birds at pigs on their smartphones. Welcome to the future. The internal board components are covered
with a thick rubber waterproofing layer. Since the super low temperature differences
can literally form ice inside of here in humid environments, and you might think that this
metal part and these metal fins are for the phone, but this is actually made for the backside
of the Peltier Cooler since the far side of the white freezer chip gets hotter as the
side facing the phone gets colder.
We can see this in action as I plug in the
disassembled cooler and remove the freezer chip from the backside of the heatsink without
the fan and metal cooler to help get rid of that heat that the Peltier Cooler is producing,
it can get up into the 150 degree range before it gets too hot to touch. It's pretty cool technology. Even cooler is that this pretty much fits
any phone, not just the Black Shark 4. Peltier chips can also be used to generate
the electricity when placed in extreme temperature situations, but that's an experiment for a
different video. It's time to see how well the Black Shark
4, with it's plastic back and popup triggers can handle the bend test. I'm kind of nervous since the last two gaming
phones didn't survive. But with a bend from the back, the phone does
flex, then locks out and does not break.
When flipped over and bent from the front,
we do get a subtle bend and the screen shrinks down into one-handed mode, but nothing is
catastrophically broken. It's kind of nice having a phone survive again. It bends the most right above the power button
so I imagine that's where the battery and motherboard meet up inside of the device. But we won't know for sure until the teardown. I'm looking forward to this one. Not bad for a $500 gaming phone. You just make sure you keep an eye out for
all the saltwater Megalodons when you're out in the ocean.
Speaking of the ocean…Like I mentioned earlier,
Omaze is a company that works with creators to provide experiences and work with nonprofits. And for each donation made, you get entered
to win super large prizes. In this particular case it's a custom Tesla
Model S, and $20,000. Samantha W. won the Tesla Model 3 Performance
in the last dream house giveaway. The nonprofit we are supporting is called
Give Power. There are over 2.2 billion people on the earth
that don't have access to clean water, and Give Power is able to provide electricity
and clean water to those people who need it.
Give Power is also able to pull salt out of
the ocean to make clean drinking water for humans, animals, and plants. It's pretty cool technology. So for your chance to win the custom Tesla
Model S and $20,000 in cash, just head to Omaze.com/jerry to enter for your chance to
win. Huge thanks to Omaze for putting this on,
bringing awareness to Give Power and making things a little more interesting for people
who decide to donate. Do you think the Black Shark 4 is going to
be as complicated to open as the Black Shark 3? Let me know down in the comments. Hit that subscribe button if you haven't already. Come hang out with me on Instagram and Twitter. And thanks a ton for watching. I'll see you around.