The much awaited OnePlus Nord 2 is here. After a long time OnePlus seems to be back with a Flagship Killer. OnePlus made its name as Flagship Killer & this time we have the OnePlus Nord 2(successor of the OnePlus Nord). When it comes to performance, battery & a lot other things, it's a huge leap. This is the 1st phone to come with OPPO-OnePlus integrated code based OS. There are many new things in the OnePlus Nord 2 & we're going to unbox it & give its first impressions. We'll tell you all about it & I'm really hoping it comes close to the Flagship territory. It comes with a black box with NORD written on it. Box Contents – Upfront you get the phone & there's Nord's signature blue colour. There's documentation with stickers, red cable membership card, quick start guide & safety information. There's a sim card tool, a Type C cable in signature red & a 65W Warp Charge fast charger.
There's a good quality case which we'll put on OnePlus Nord 2 Looks – Should I call it OnePlus Nord 2 or OnePlus 9 Lite because it's very similar to OnePlus 9. It looks familiar with 2 big sensors on the OnePlus Nord 2. This is Haze Blue color, you get Grey Sierra & Green Wood color options too. In Hand Feel – It feels slightly hefty & is a little on the heavy side, but it's built very well. It feels premium, fits well in the hand & it also looks close to a flagship phone. Build Quality – The case is good & bulky but it looks nice with the case [Drop Test] The case is good so it wouldn't matter even if I drop it harder. It comes with a preinstalled scratch guard , so I'll take it out.
The in hand feel is not the best nor the worst, but feels good & it'll feel big with small hands. Let's weigh, I think it'll be close to 200g. It is 189g! Maybe, I thought it's heavier because of the heft. And the weight distribution is ok, it's not bad at all. There's glass both on the front & back. We aren't sure of the Gorilla Glass version & the frame is plastic. Ports & Buttons – Below, there's a speaker grill, a USB Type C port, a microphone & sim card tray. On the left, you get volume rocker(up & down). And the buttons are solid & clicky. There's a noise cancelling mic on top.
On the right, there's the alert slider with the power button below. The sim card tray has a dual nano sim card slot & there's no expandable storage. Let's start the phone & while you're enjoying our unboxing, do hit LIKE, SHARE & SUBSCRIBE! Display – It's a typical OnePlus display with 6.43" Super AMOLED with 90Hz fast refresh rate & HDR10 support. There's no exact screen-to-body ratio but the top & side bezels are thin & the chin is smaller than average. Specifications – It has MediaTek Dimensity 1200 5G SoC which is based on 6Nm fabricated technology. There are 3 variants : 6GB+128GB, 8GB+128GB & we have 12GB+256GB top variant. Good thing, it has UFS 3.1 storage type making good read-write speeds & has LPDDR4X RAM type. Performance – It's the successor of the OnePlus Nord which had Qualcomm SD 765G SoC.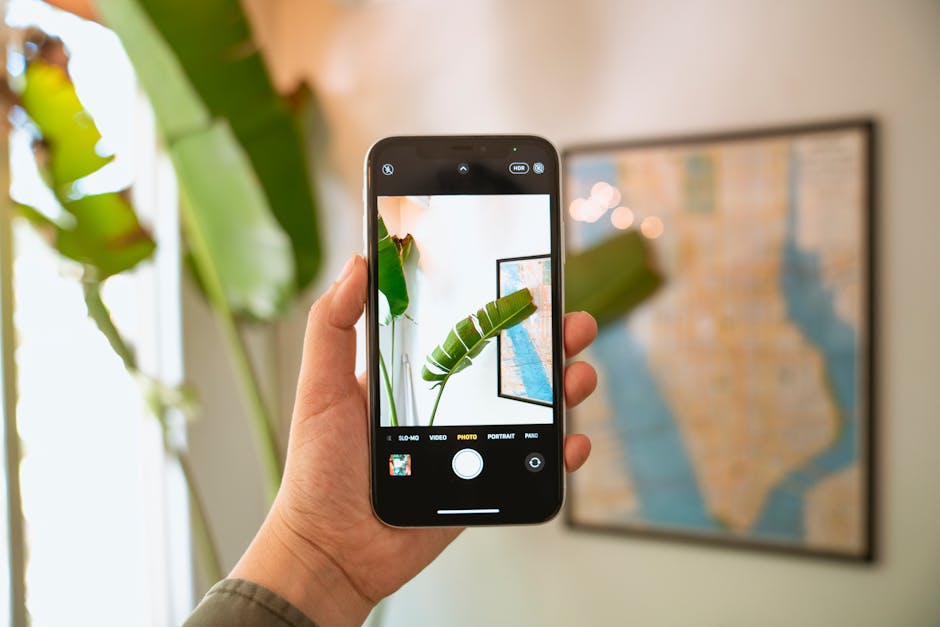 And if I compare it with Dimensity 1200's AnTuTu Score, the performance has nearly doubled! The AnTuTu Score on this 12+256GB variant is around 6.87L which is a big jump. The AnTuTu Score on SD 765G was around 4L. And Dimensity 1200 clearly has a big jump. Battery – It has a 4500mAh battery with 65W Warp charging & battery capacity is big compared to 4115mAh on OnePlus Nord. The 4500mAh battery will charge 0-100% in 30 minutes. Overall, a great upgrade in battery & performance. OS UI – It's my favourite clean OxygenOS & having 90Hz fast refresh makes overall scrolling & animations smoother. But due to the integrated code base, the camera UI is from ColorOS. Being a daily OnePlus user, it looks a little out of place. There are 2-3 things added from ColorOS. In the battery section, you'll get a high performance mode. Looks like ColorOS is creeping into OxygenUI. The thing missing from ColorOS is the level of customization of AOD, which would've a welcome feature.
So I'd say it's a mixed bag of OxygenOS. For regular usage there wouldn't be a problem. Especially, you'll have fun using it with Dimensity 1200 & UFS 3.1. You can play games with high-very high & HDR settings. We played for a long time & it was fun & smooth. Camera – The OnePlus Nord had a quad camera setup (48MP+8MP+5MP+2MP). This one has a 50MP+8MP+2MP(triple camera). The 50MP sensor is an IMX766 Sony sensor. On the front, there's a 32MP selfie sensor. And looking at the photos, the IMX766 sensor works well. But when you move to Ultrawide, it lacks sharpness & results in softer images. Even the selfies' the colors & dynamic range is good. Let us know what you think in the comments.
The 50MP sensor works very well. Surprisingly, the video quality options are downgraded compared to the Nord. With rear camera, you'd be able to take [email protected] which was possible with the OnePlus Nord but with the 32MP front camera in Nord, you were able to shoot [email protected] videos. In the Nord 2 there isn't any support for 4K, but maybe with updates it'll be available. Sensors – All sensors are available, in-display fingerprint sensor & face unlock both work fast & are reliable. Connectivity – It's excellent as you get 5G with 11 band support which is a benefit of Dimensity processors. You get more band support(11 bands) with dual 4G VoLTE, WiFi Calling, WiFi 6, Bluetooth 5.2 & NFC support. We tried testing carrier aggregation but there's some issue with Dimensity 1200, so I'm not sure if it's there. Multimedia – It's bright AMOLED screen is great & the viewing angles are also good. You get stereo speakers, one below & another in the ear piece above, which are good & loud. You'll get a flagship multimedia experience on the Nord 2.
And there is no 3.5mm jack. Features – You get Camera2api support, so you can use GCam, there's Widevine L1 for HD streaming.
.