One thing I was surprised about last year
was how well even the inexpensive phones performed when put head to head with premium phones. The performance margin between premium hand
sets and budget phones is getting smaller, and I think that's a good thing. The less money you end up spending on a smartphone
that satisfies your needs means more money you'll have to spend elsewhere. Today we're going to be durability Nokia's
cheapest smartphone – the Nokia 1. Is that a removable battery? I've partnered with Bill and Melinda Gates
for this video. Nokia has never failed one of my durability
tests before in the history of eve, so it'll be interesting to see how their cheapest smartphone
holds up. Let's get started. [Nokia start-up jingle tune] [Intro] Out of the box it's a pretty lightweight phone. The screen brightness is turned all the way
up. The Nokia 1 costs about $70 right now, which
is 7% the cost of the latest $1,000 flagships, while still accomplishing all the basics. We're here for durability though, so let's
commence with the scratch test.
Like always, I have a set of Mohs mineral
picks, and on an inexpensive phone like this, I was expecting plastic for the screen. But as we can see, there are no scratches
at a level 3 like we would normally see on plastic. The Nokia 1 scratches at a level 6, with deeper
grooves at a level 7. Meaning it's using tempered glass. The top shiny logo is underneath that glass. And the 2 megapixel front selfie camera is
protected under there as well. I was initially skeptical of the 2 megapixels,
but it's really not that bad. The earpiece is covered by a little piece
of cloth mesh gently adhered inside the phone. I doubt the little guy will be sticking around
for too long. There are no physical buttons on the front
though, just one little cut out for the microphone hole down at the bottom. We do find buttons, however, over here on
the side of the phone. A long white volume rocker made from plastic,
and a smaller power button, also made from plastic.
Plastic seems to be the build theme of this
phone, since the sides and back panel are also constructed of the same material. It's a little easier on the ears at least
then metal would be. Plastic is easy to manufacture, mass produce,
and it's still a durable material, even if it might not have that premium feel. There is an old school micro USB port at the
bottom, but take a look at this, a headphone jack. That's worth $70 all by itself. The Nokia 1 has 8 gigs of built in internal
memory, but also has an SD card slot that can expand the memory to 128 gigs. For the rear camera, we have a whopping 5
megapixel sensor that can film in 480p and is covered with plastic, which could very
well be an issue in the future because there are no raised edges to protect the lens. The plastic will rest flat on whatever surface
it's set on, making it super vulnerable to scratches.
The inlaid Nokia lettering is kind of like
a thick metallic foil – pretty easy to remove. Definitely more easy than the Tesla key card
I tore down a few days ago. This means that letters will probably fall
out on their own with normal use as the phone gets older. One thing we sometimes forget with smartphones
is that they aren't just social media or networking devices, they are useful tools. Bill and Melinda Gates write a letter to the
world every year with their thoughts and goals. And this year part of the letter mentioned
cell phones specifically. I'll put the link in my description. They say that smartphones are game changers
in developing countries, especially for women, giving them access to information, mobile
banking, and a free place to learn new skills from sites like YouTube. Income potential improves dramatically as
access to education expands.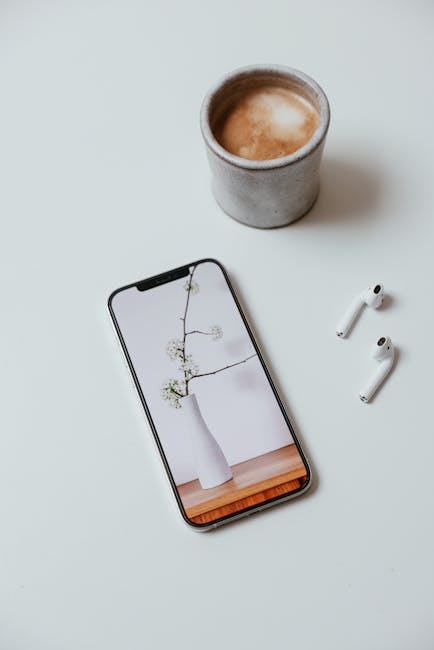 And cheap smartphones like this are perfect
for that connection to the internet. A budget smartphone can do 90% of what a premium
phone can…it's just not as quick or flashy. Mobile technology creates opportunities to
fight inequality, lift people up, and increase that earning potential for people who have
them – especially for women in poor countries who never had access before. It's a developing market for sure. Check out the annual Gates letter with the
link in the description. It's kind of like a status update on the planet
written by one of the most influential couples on the planet. So it's worth a few minutes of your time. And thanks to Bill and Melinda Gates for sponsoring
this video. The little screen on the Nokia 1 is 4.5 inches,
with a resolution of 480×854.
Like I said earlier, this is definitely not
an expensive, flashy, high end phones. It's a bare bones key to the modern age, and
a way to access information. A budget phone with a budget price. The LCD screen goes black after about 22 seconds,
and it still able to recover. A budget phone, no matter how cheap, should
still be well constructed in my opinion. Nokia has never let us down before in terms
of build quality, and the bend test will show us if they slacked off on this cheapest smartphone. The initial flex has the screen protruding
very far out of the frame, but no cracks or damage. The phone locks out and stops bending. A bend from the other direction also shows
some flex, but still no damage. The phone's holding itself together…even
if it's kind of bending like a soggy black and white Oreo. The internals are probably all made from plastic,
but the thing that saves this phone is the hard square rigid battery that doesn't flex,
and locks out inside of the frame, keeping the phone in one piece.
Either way, for a phone that costs 7% of a
modern flagship with a headphone jack and expandable memory, I can't really complain. Nokia has made another survivor and a perfect
candidate for connecting people from the poorest countries with the Internet. The Bill Gates and Melinda Gates letter is
linked in the description. Check it out. Hit that subscribe button, and come hang out
with me on Twitter for updates. Thanks a ton for watching. I'll see you around..