Hello everyone and welcome to another topical
deep dive here on the Cord Cutters News channel. And so this week, we wanted to take
a look at the world of smart TVs, those TV models that have streaming
app support built right into them. The idea there is you don't need a separate box
from Roku, Amazon, Apple, etc. So they could be a convenient choice for cord cutters and streamers
at a variety of price points. And honestly, it's getting harder and harder to find a non-smart
TV these days, so let's explore a bit, shall we? And in this video, we're going to highlight
some of the reasons why smart TVs make sense, as well as some of their disadvantages. And we'll also highlight some of the
biggest names in smart TVs right now. If you're in the market for a new
TV and you're considering one with smart capabilities built right in,
we hope you find this one useful.
This is… the state of smart TVs in 2021. Why Smart TVs Can Be a Great Choice First off, let's talk about why smart TVs
might be a good choice for your next TV. And perhaps the biggest perk to
smart TVs is the convenience. Since smart TVs pack in some sort of streaming
platform, you don't have to worry about hooking up an external device like a Roku Ultra
or Apple TV to have access to your apps. And that can be a great space saver,
since you don't have to dedicate shelf space for a separate device and you'll
likely have fewer remotes to deal with. And honestly, despite having access to an absurd
amount of streaming devices in our household, we still use our LG's built-in smart TV
platform for the vast majority of our streaming needs because of that convenience,
and that includes using just the one remote. However, there are still instances
where we'll use other devices to access certain apps, which leads us to why
smart TVs sometimes aren't the best choice. Why Smart TVs Can Be a Not-So-Great Choice So yes, smart TVs are everywhere
these days, and there's no shortage of choices on the market from a wide range
of manufacturers.
But there are instances where a given smart TV might not be the
best choice for your streaming needs. For one, just like their dedicated
device siblings, smart TV platforms all have their inherent strengths
and weaknesses. And that can include things like varying levels of app support, or
performance issues. Sometimes, pairing software with lower-cost, lower-performance TV hardware can
result in a less-than-pleasant viewing experience. And for me, that's most often
when I turn to an external device rather than my LG OLED's built-in webOS software.
Certain apps, like Sling or Pluto TV for example, simply run better and more smoothly on
other hardware that I have access to.
And just like external streaming devices, smart
TV performance might be a concern over time. So maybe your smart TV software worked
just fine for the first few years, but as apps have gotten more complex, overall
performance might feel slower over time. In that case, you might feel a need to upgrade
or, if the TV itself is doing just fine as, you know a TV, maybe resorting to an external
streaming device to serve up those apps. You may also find yourself in a situation where
there's a specific TV with specs and performance you really like, but you're not a fan of the
built-in smart TV software.
Conversely, you could find yourself really liking a specific smart
TV platform, like Roku TV or Fire TV for example, but you can't quite find a supported TV model
with the hardware specs you're looking for. So you might find yourself buying
a smart TV more for its hardware capabilities and just bypassing
the built-in software altogether and going with a Roku Ultra, Nvidia Shield
or any number of external devices instead. And with all of that being said, let's take a look
at some of the top names in smart TVs right now, starting with a brand that should be very
familiar to streaming fans out there.
Roku TV Of course, any discussion about smart
TVs should include Roku TV, the platform that combines the well-known Roku streaming
software with TVs from a variety of manufacturers, including Hisense, Philips, RCA,
Sharp, TCL, and several others. One of the biggest perks of the Roku TV
platform is the sheer variety on offer. You can choose from a number of models across
a wide range of price points. And they each feature access to Roku's tried-and-true
user interface and impressive app support. So if you've maybe used Roku's
dedicated streaming devices in the past, moving to a Roku TV smart TV should
offer a pretty seamless transition. On the downside, despite solid TV maker support,
you might find it tough to find Roku's software built into a TV with the exact specs you're
looking for. And that can include, say, high-end OLED models, which often have some of the best
picture quality currently available. If you have your sights set on a fancy OLED model, you won't
be able to find one with Roku's software built in. Of course, if you still want that
Roku user interface and app support, the company will happily sell you a
standalone device, but as far as Roku TVs go, your best bet is in the lower-cost
to mid-range televisions.
As far as specific models go, there are several
to choose from, but we suggest taking a look at Hisense's affordable line of R6 series Roku TVs
or TCL's 6-Series 4K QLED displays to start. Fire TV Like Roku TV, Amazon's Fire TV platform
also enjoys some solid TV maker support, with companies like JVC, Toshiba,
and Westinghouse on board. And also like Roku TV, the major perk here
is pairing Amazon's popular Fire TV platform with well-known TV manufacturers. So
you get the familiar Fire TV interface, along with the platform's solid app support. Also like Roku TV, the Fire TV models on the
market now are mainly LCD options, rather than higher-end OLED displays. Now, to be fair, German
TV maker Grundig does produce an OLED TV with Fire TV software built-in, but here in the US,
you're mainly going to find LCD models on offer. And those often range from low-cost, budget
models to mid-range to higher-end, non-OLED TVs. And again, there are plenty of models to choose
from, but we'd recommend starting your Fire TV search with Toshiba's C350 line, which
includes 43-, 50-, and 55-inch models.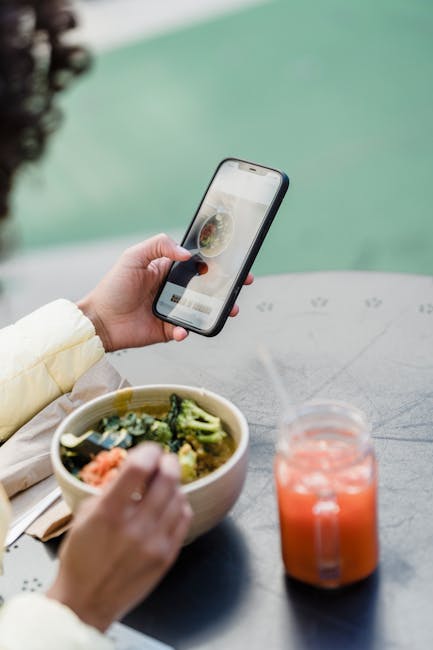 Android TV Another smart TV platform with solid
TV maker support comes from Google. It's the company's Android TV platform,
which you'll find support for from a number of familiar names, including
ones we've already discussed. So if you're currently shopping for an
Android-powered smart TV, you can select models from makers like Panasonic, Philips,
Sharp, Sony, TCL, Toshiba, and several others. Besides Android TV's robust app support, another
thing the smart TV platform has going for it is support for high-end displays. So if you're
looking for an OLED TV with Android software built in, you have some choices, courtesy
of Sony and its growing line of OLED TVs. Now, like most OLEDs on the market, these
aren't exactly budget models, but if you want top-shelf display quality and Android TV
software, you definitely have some options. Of course, you can also choose
from more budget-oriented models, as well as midrange options
that balance price and features.
Overall, we'd suggest including TCL's
4-Series in your search if you're looking for an affordable Android TV. And maybe check out
Sony's A80J if you're looking for an OLED option. Tizen And then we get into smart TV platforms
that are tied to specific manufacturers. For instance, there's Samsung, who
makes a wide, wide range of TVs at all manner of price points and leverages
the Tizen platform for its smart TV models. And like other smart TV platforms,
Tizen offers up solid app support and Samsung's been working to increase its
value as a content hub for your streaming needs. So yes, your manufacturer choices
are more limited than, say, Fire TV, Android TV, or Roku TV, but there
is a ton of choice within Samsung's lineup. At the more affordable end, we'd suggest
checking out the AU8000 line. And for folks looking for high-end displays, the company's
QN90A QLED line is a great place to start. webOS LG is another major TV maker that's been going
its own route as far as smart TV software goes. And in this case, the company uses
webOS for its LCD and OLED displays.
Like Tizen, you'll find solid app support,
though perhaps not as robust as you might find on Roku or Fire TV. For instance, Pluto TV only
recently made an appliance on webOS TVs. So, like other platforms, it pays to make sure
your favorite apps are supported ahead of time. But as far as hardware options go, LG similarly offers a wide range of choices from
low-cost models to ultra-high-end displays. At the budget end, check out the UP7000
series of LCD TVs. If you're looking for something more advanced, the C1 line of OLED
TVs offers impressive specs and picture quality. SmartCast Last, but not least, we have Vizio
and its SmartCast line of TVs.
And again, like Samsung and LG, there is solid
app support to be found here, especially when it comes to big-name services like Netflix, Hulu,
and Prime Video. However, there's currently no HBO Max app available for SmartCast. Though
Vizio says you can get around that by loading up the app on your mobile device and casting it to
your TV via Apple AirPlay or Google Chromecast. And you might also find smaller apps aren't
quite yet supported on the service just yet. We often post updates on Cord Cutters News
dot com about popular apps arriving on smart TV platforms like SmartCast, and those
sometimes come months after a particular app has been on services like Roku or Fire TV.
So keep an eye out for app support for sure.
On the bright side, SmartCast is available
on Vizio's expansive range of TVs, ranging from budget, 1080p displays to higher-end
LCDs and, more recently, OLED TVs as well. On the lower-end, take a look at the
company's V Series and M Series of TVs. Meanwhile, the high-end has options like the
55- or 65-inch Vizio OLED TVs to choose from. Wrapping it All Up So there you go, we hope that helps
shed some light on the current landscape of smart TVs. As you can see,
it's often a balancing act. Sometimes, the platform with the best app support
might not be available in the higher-end TV. Conversely, that high-end, luxury-priced display might not come packing the streaming
platform you're most comfortable with. In the end, it's really up to you, your
wants and needs, and (of course) your budget. Hopefully you can strike the right
balance when it comes time for a new TV. And don't forget, even with smart
TVs and their built-in software, you can always tack on an external, standalone
streaming device if your needs change later.
You might lose out on some of the convenience
perks, like using one remote for everything, or not having to deal with HDMI inputs as
often. But it's important to note that you don't necessarily have to feel locked
into a particular smart TV's software. That said, if you're ready for a new centerpiece
for your living room, or looking for a space-saving model for the bedroom or office, we
hope we've given you a solid start point here. And as always, thank you all for watching. If
you haven't done so already, please do consider clicking on those like and subscribe buttons
down below as they really help us out. And until next time, my name is Philip Palermo. Thanks again for tuning in and we'll
see you all next time.
Take care..