Alright, the big video! Best smartphones under Rs 25K! It's the season of sales & many people are going to buy it. And I hope this video helps you! But when we make this video, the top 5 phones are very researched & brought to you after reasoning. And we have a minimum criteria in terms of ranking like performance, battery, display & everything else. And if I talk about Best Smartphone Under Rs 25K video, then I'll tell y'all the minimum criteria.
Criteria – The AnTuTu score should be around 5L or above! Meaning there should be a minimum Qualcomm SD778G & a lower SoC is not allowed! Should have a minimum 6GB RAM with 128GB storage! Camera setup should include a 48/64MP multi camera setup. Meaning it should have a minimum of 48MP multi camera setup. And yes if you're spending Rs 25K, then the phone should be 5G ready for sure! Let's now talk about rankings & I'm going to give all product links in the description! I'll talk about the #5 phone first, but this phone is ranked a little high if you want a good looking & a lightweight phone.
#5 Xiaomi 11 Lite NE 5G – It's the 5G variant of the Mi 11 Lite, it's a New Edition & comes with Qualcomm SD778 SoC. It has 6GB RAM+128GB storage, a 4250mAh battery & 33W fast charging. The fingerprint sensor's side mounted. And yes, it has a 6.55" FHD+ AMOLED screen too with 90Hz fast refresh rate! If you look at all these specifications, then this phone definitely comes at #5.
Remember! These phones' prices are around Rs 26-27K, but when you buy them online, you'll get Rs 2-3K less during sales. But all phones that'll be mentioned, will be under Rs 25K! Their MRPs are high but they're generally under Rs 25K. #4 Samsung Galaxy M52 5G – It's also based on the Qualcomm SD778 & has 6GB RAM & 128GB storage. It has a 5000mAh battery with 25W fast charging. It has a 64MP+12MP+5MP, a triple camera setup. And has a 32MP selfie sensor. So the camera setup is good. It's price is Rs 25,999. But you can get it under Rs 25K & it's definitely at #4. And if you only want a Samsung phone under Rs 25K, then you should definitely look at this one. #3 realme GT Master Edition – There's a big reason why you should check this one out. The M52 & others are seriously big & if you want a manageable phone that's good in the hand & lightweight, & want all other specifications to be the same under Rs 25K, then you can look at realme GT Master Edition.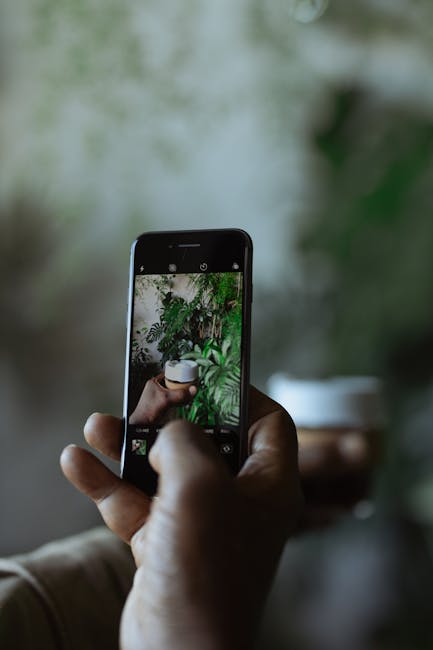 It comes on Qualcomm SD778 SoC, but the good part is you get 8GB RAM & 128GB storage(2GB more RAM). You get realme UI 2.0 & it also has an in-display fingerprint scanner. So if you look at all this at its price, Rs 25,999. And you can get it under Rs 25K as its camera setup is good with 64MP+8MP+2MP on the rear & 32MP on the front. And generally the realme phones' camera colours & dynamic range are good! So overall, looking at all features & price, the realme GT Master Edition in my list comes at #3.
#2 iQOO Z5 – It's price is good at Rs 23,900 for the 8GB+128GB variant. You get it for Rs 24K & it's effective price comes down around Rs 21-22K. And according to that, it's definitely at #2. Because it has a Qualcomm SD778 SoC, a 6.67" FHD+ screen with 120Hz fast refresh rate, that's good! I've seen & tested it as I've already unboxed it. I liked the display on this phone. It has a 5000mAh battery with 44W fast charging. It's got a 64MP+8MP+2MP triple camera setup. On the front, there's a 16MP camera & it has a side mounted fingerprint sensor, which is a downside.
An in-display sensor would've been great! But it's price is less so according to that, I'd say it's at #2! Friends, all these phones have been launched but there's a phone that was launched way before all of these! And that according to me was launched 4-5 months ago, but still according to me is great under Rs 25K! realme X7 Max 5G – It's above all! Because it gives the performance & that's because of the Dimensity 1200! It's AnTuTu score is above 6L! All other phones score around 4.9-5.5L but this is at 6L because of Dimensity 1200. It has a 6.43" FHD+ display with 120Hz fast refresh rate, a 4500mAh battery with 50W fast charging.
It has an in-display fingerprint sensor! So if you look at all other things, the display, the performance, the in-display fingerprint sensor, the fast charging, everything is top of the line! And its price is Rs 26,999. You can definitely get it only for about Rs 25-26K! And we included because at this price, this is definitely the most value-for-money phone! Yes, the realme X7 Max 5G in my list is at #1! Now you guys tell me, did you feel the ranking was correct? If you think it should've been different then do let us know with reasons! So that I'll come to know too! That's all for this video, until the next one, Keep Trakin & Stay Safe!