[Intro] Redmi 10 Prime is here! It's the 1st phone from the Redmi 10 Series. No, I'm not talking about the Note Series, it's a Redmi 10 Series phone. It's launched globally as the Redmi 10, but it's launching here in India as Redmi 10 Prime. There's a little difference, if you look at the global version, we'll tell you all about it. I'll also compare it with the Redmi 9 Prime to see how it's an updated version. But before that, I'll unbox it & give you my first impressions & will tell you all along the way! If you enjoy the unboxing, then do hit LIKE & SUBSCRIBE if you haven't already! Let's start! Unboxing – "India's No.1 Smartphone Brand", "Made in India", the Redmi 10 Prime. Friends, it has a 90Hz FHD+ Adaptive Sync display.
Remember, it's going to launch around the Rs 11K price range. First, we get the sim card tool in the box, then there's documentation(no one reads it, I know) And you also have a nice quality case! Generally, the Redmi cases are a little flimsy. But this feels a little more sturdy! So its quality is good, we'll put it on & show you the looks. This is the phone, alright. There's a 22.5W charger, but the phone supports only 18W charging. And you get a Type C cable. Let's keep everything aside, let's look at the interesting thing, the phone! It does feel heavy & thick in the hand.
Oh my goodness, this is shiny! Yes! Alright, look at this. It's very shiny, & it's a plastic back. But it's definitely a fingerprint magnet! And if you use it without a case, there'll be scratches on it. But it's very shiny, I'd say! Let's put on the case. Nice! The case fits snugly. It looks nice as well! It seems huge with the case on. And we've to drop it! Alright! Let's do this! [Drop Test] The case is good & comes out.
So you can use it with a case & not worry. I don't think anything will happen even if it falls down from 8-10 ft. If it falls on a big stone right in the middle, then it might get a little damaged. But with the case, you're safe! To talk about weight, it seems closer to 200g, for sure. It has a huge battery so- [bloopers] Oh, it showed 207 & then- It's 194g! Wow! I thought it'd be more than 200g. Because, remember it's got a 6000mAh battery. Wow! It's 194g even with a 6000mAh battery. It's probably the lightest smartphone with a 6000mAh battery. It's interesting that it's lighter than the Redmi 9 Prime. And it had a 5000mAh battery, while this has 6000mAh.
So well done! The in-hand feel is ok, it seems big but it fits well in the hand. Ports & Buttons – Below, there's a microphone, USB Type C port & a speaker grill. On the right, there's a power on/off button that doubles up as a fingerprint sensor. And there's a volume rocker above it. Above, you get an IR blaster, a microphone & a speaker grill. Yes, it has stereo speakers & a 3.5mm jack. On the left, you get a sim card tray above, which I hope has a dedicated SD card slot. Yes, there's a triple card slot. You get a dedicated SD card slot for expansion. Time to start the phone. And look at it's inside. If you're enjoying our unboxing, then do hit LIKE! Display – It's a 6.5" FHD+ display, there are very few phones in the price range with an FHD+ display.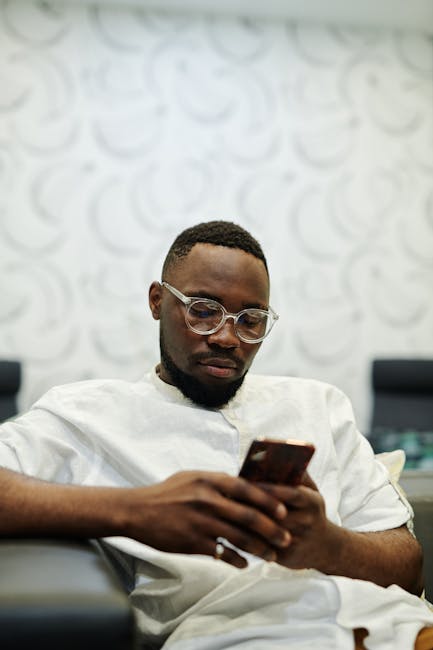 And it also has a 90Hz adaptive refresh rate! It adapts according to what you're doing. With movies, it'll be on 45Hz, with gaming it'll be on 90Hz. So it does have a fast refresh rate with a 180Hz touch sampling rate. The screen-to-body ratio is good as the side & upper bezels are of average size. The chin is slightly thick, but it looks modern. Specifications – It comes on Helio G88 SoC. It's the 1st phone with this processor which is an upgrade to the G85. You get about a 10-15% boost in its performance. The AnTuTu scores of G85 are around 2.10-2.15L This one has a score of about 2.45L. So there's a jump. Remember, it has an eMMC storage type. There are 2 variants in this 4GB+64GB & 6GB+128GB with LPDDR4X RAM type. It has a massive 6000mAh battery with 18W charging. I won't say 18W is fast charging but you can say it if you want. But it'll take about 2-2.5 hours to fully charge the battery. But the 6000mAh battery, under normal usage, will go on for 1.5-2 days! So thumbs up there! Performance – To talk about gaming performance, we played the games on HD-High settings, you can play games very well! Remember you'll get the phone at Rs 11-11.5K.
And according to that price, the performance is quite good! The swipes & touches are really nice. OS UI – You get MIUI 12.5 out-of-the-box, which is based on Android 11. You also get July's security patch. Interestingly, while setting up the phone, we didn't see many ads so that was a welcome surprise! They've limited the ads but not completely removed them. There might be some ads but we didn't see many. There are some pre-installed apps that you can uninstall & some Xiaomi apps as well on this phone. Overall, it's ok & you know they're still are some issues with MIUI 12.5. This phone also has virtual memory(extended RAM). If you buy the 4GB variant, you'll get an additional 1GB RAM. And with the 6GB variant, you'll get 2GB of additional RAM(total 8GB). I really don't know how useful it is. But it's there. You get Google dialer & Google messaging app in the OS. Camera – It has a quad-camera setup & it's a big upgrade if you compare it with Redmi 9 Prime.
The Redmi 9 Prime had a 13MP primary sensor. While the Redmi 10 Prime has a 50MP primary sensor. Xiaomi didn't mention the camera sensor's brand(Omnivision/Samsung/Sony) But they've given more attention to post-processing of pictures & that they've concentrated more on the outputs. The quad camera setup – 50MP(primary) + 8MP(ultrawide) + 2MP(depth) + 2MP(macro) I'm not going to talk about the 2MP+2MP. The 8MP(ultrawide) is ok. But if you compare it with the 50MP primary sensor, they aren't all that great. They look a little soft. I'm showing you some samples on the screen, do check them out & let us know how they are. The selfie sensor is only 8MP. So, it could've been better.
It's a center punch hole. But yes, the 8MP should've been better with 12MP/13MP. Sensors – It has all the sensors. There's a side-mounted fingerprint sensor & face unlock and both work quite well. Connectivity – It's not a 5G phone, the G88 SoC isn't a 5G chipset. You get dual 4G VoLTE, WiFi calling support, Bluetooth 5.1 & dual-band WiFi support. Features – You get Camera2api support as well to use the Gcam port. There's Widevine L1 support so streaming would be fun. The display is good, so you won't have any problems there. You get FM Radio but there's no notification light. The SAR value is within limits & it's a splash-proof design! There's no certification, but a little water or dust won't harm the phone. Multimedia – It's an FHD+ display with a 90Hz fast refresh rate. So the display is good with great viewing angles. Yes, it's not as good as AMOLED but, it's quite good. You'll have fun watching videos. And with the stereo speakers along, it's even better! So multimedia experience gets a big thumbs up! So friends that's what the Redmi 10 Prime is! And 2-3 things are highlighted according to me.
Firstly, the battery is 6000mAh even after reducing the weight. And the display, if it comes at Rs 11-11.5K, I'd say it's one of the best displays in this price range. The G88 SoC gives a good performance. So overall performance, display & the 50MP camera is really good! Apart from that, I won't be able to say much, the 50MP sensor clicks good photos. Overall, I really like this phone! Let's see at what price it gets launched! If it's more than Rs 12K, then I'll say it's slightly overpriced. But at Rs 11-11.5K, it'll be a very nice offering in that price range! That's all for this video, until the next one, Keep Trakin & Stay Safe!