[Intro] realme GT Neo 2 is here! It has an interesting naming convention because when realme GT Neo launched in China, it didn't launch with the same name in India, it came as realme X7 Max which is priced at Rs 26-27K. And this one is slightly above that one. If you look at all things, the GT Neo 2 is an upgrade over the X7 Max. The GT Neo's price on the box is Rs 35K but I think it'll be around Rs 30K.
I don't know the price while unboxing. After saying this, let's open the box & look at the phone! If you enjoy our unboxings then do hit LIKE & SUBSCRIBE! Unboxing – "Exploring the aesthetics of technology." We'll see! There's documentation, the phone, oh!- This is very interesting! Because I know, when I hold a realme phone, I can tell you without looking that it's a realme phone! This here has a different feel! It feels like a OnePlus phone honestly! We'll look at it soon & I hope I'm right, let's see. There's a gray coloured case & it's good quality. I like it! It has a nice satin finish. Ok, there's a 65W SuperDart charger & you get a USB Type C cable. Last but not least, a sim card tool.
Let's keep everything aside & look at the phone! In-Hand Feel – As I said, from the back it clearly looks like a realme phone but the in-hand feel says otherwise. Generally, realme phones are light & feel good in the hand. This is good too but this is on a heftier side. I won't say it's on the heavier side. But yes it's slightly heavy.
Colors – Look at this colour! OMG, this is a buoyant colour & it just stands out! If you hold the phone in your hand & talk on it, people will definitely notice for sure! This colour is Neon Green colour & there's not a single but double black stripes! And there's "Dare To Leap" written on it. It's an interesting design. Some may like it, some may not but I'm ok with it. I'm just not so sure about the jazzy design. How did you find its design? Do let us know in the comments! But for me it's a little too bright. I'd say. Build Quality – The in-hand feel is good, it's slightly heavy. It's weight should be around 190-200g. Let's see. Ohoho! It's 205g! So its weight distribution is good! And it doesn't feel like it's about 200g. It feels 195g. Let's put on the case & see. It fits nice & snugly. If you don't like the green colour so much, then you can have this gray case.
There are 3 different color variants – Neo Black, Neo Blue & Neo Green. So if you want a jazzy colour, then you can look at the Green or else go for traditional Black/Blue. [Drop Test] We always do it, it's our proprietary thing! Nothing, it's a good case! [Drop Test] Nothing & when you buy the phone, you'll get a scratch guard installed on it so that's nice. Now it's time to start the phone! Ports & Buttons – Below there's a speaker grill, a USB Type C, a microphone & sim card tray. On the left, there's a volume rocker. Above, there's a noise cancelling microphone. And on the right, there's a power on/off button. Meaning there's no side mounted fingerprint sensor, it's in-display! Display – It's a big display! And if you compare it with the realme X7 Max, then it's a big display! The X7 Max had a 6.43" display, while this one has a 6.62" screen that's E4 AMOLED. The E4 AMOLED is kind of like the latest generation AMOLED, which is 15% more power efficient.
So the display is big, bright & good! It has a 120Hz adaptive refresh rate so it automatically shifts from 30Hz to 60Hz to 90Hz to 120Hz. Depending on how you're using the phone. The display is immersive & the bezels are thin & even the chin is small. And you get a 92.6% screen-to-body ratio which is good & it also has Gorilla Glass 5 protection. Specifications – It comes on Qualcomm SD870 SoC. It's a tried & tested flagship level processor. Although SD888 comes above it as it's overclocked but this one is a very stable SoC.
It's AnTuTu score is around 7.19-7.20L. And there's one reason why it's high scoring. It has UFS 3.1 & LPDDR5 RAM. And there are 2 variants – 8GB+128GB(base variant) & 12GB+256GB(upper variant). Battery – Generally realme phones have a 4500mAh battery but in this you get a 5000mAh battery with 65W fast charging. And realme claims that it'll charge 0-100% in 36 minutes. One of the reasons why it's on the heavier side is because of that big 5000mAh battery. OS UI – It comes on realme UI 2.0 which is a downer because it just launched & should've come with realme UI 3.0.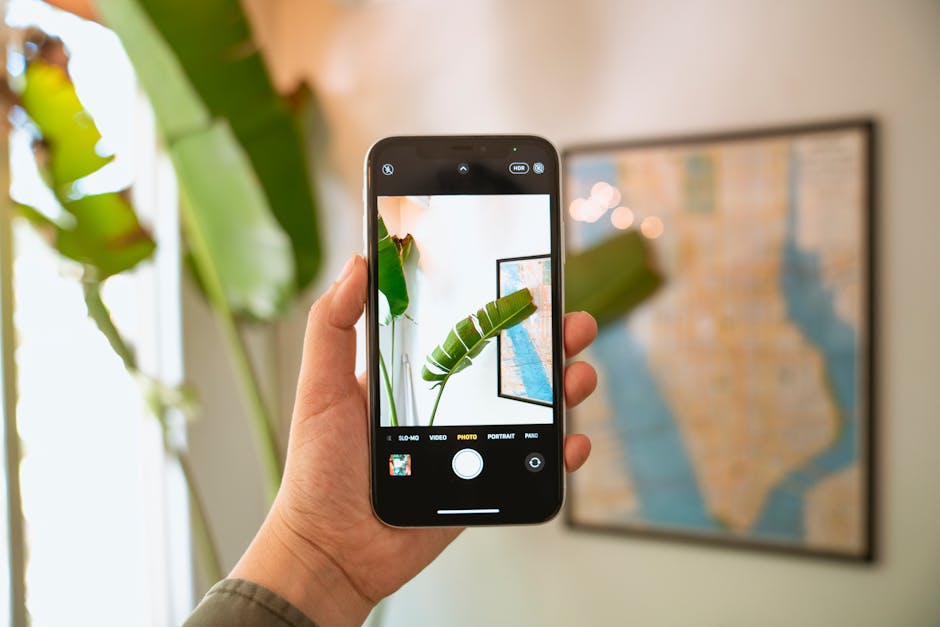 And they haven't told us when it'll be updated. So it's based on Android 11 so the update should've come out of the box with realme UI 3.0. And there are many pre-installed apps. In fact, realme has its own apps that send you notifications. You get a realme community & yes you can stop these notifications but there are many of them with a lot of bloatware. Camera – I'll tell you a thing, the GT series(the GT/GT Neo), they are not known for their cameras. And if you compare it with the X7 Max, then its camera is exactly the same – 64MP+8MP+2MP. It's nothing much to write about & under normal conditions the photos will be good but cameras could've been better.
But these are performance phones so they're focused on that! The center punchhole selfie camera has a 16MP sensor. I'm showing you some photos on the screen, so check it out! Generally the realme photos are good under normal lighting conditions. And realme GT Neo 2 isn't any different. It has a good camera, we haven't tried any low light or other condition photos but you tell how you feel these photos are! There's 1 good thing, you can shoot videos on [email protected] on the rear camera so that's definitely good! Camera App Features – There are good features, it's packed with features like Starry Mode, Street Photography mode for you, there's AI photography mode so features are quite good! Sensors – You get all sensors & thankfully it's got an in-display fingerprint sensor & face unlock as well that work well. Connectivity – It has very good connectivity options.
It has 8 bands 5G support, there's WiFi 6, Bluetooth 5.2, dual 4G VoLTE with WiFi calling & there's also NFC support so all connectivity options are present! And it also has a 360 degree light sensor, so the ambient display/auto-brightness changes well according to the conditions. Multimedia – It's excellent! I like it! After performance, you'll love this phone for multimedia! Especially since it has a big display with an immersive viewing experience. Being an AMOLED screen the viewing angles are good & video viewing experience is great! And the screen is bright as well so even if you're watching it outdoors, you'll have fun watching it. Plus add to that, you get stereo speakers that are loud & good quality. Overall a big thumbs up for multimedia. Performance – I forgot to mention the gaming performance, it was quite good! The speakers are good & you'll have fun gaming on it.
But the 120Hz fast refresh rate & 600Hz touch sampling rate is one of the highest. I think OnePlus 9RT is rumoured to have the same as well. It's one of the highest touch sampling rates. And when you play games while using the gun, you can feel it. This has a vapour-cooled chamber where we played BGMI for half an hour on highest settings & it didn't have any heating problems. Thermal performance is good as it gets just a little warm. There's 1 feature, the game mode & you can adjust the touch sensitivity when you're playing! And it has a GT Mode 2.0(Game Mode) where you get a full performance when set! And while playing, we noticed that the haptic feedback is very good & I really liked it. Generally, we don't see it this good but this one has got extremely good haptic feedback. Features – There are many other features, but there's no 3.5mm jack. Slowly the phones above Rs 20K are removing headphone jacks & I think this is why the TWS & Wireless earphones are getting popular.
But yes, there's virtual RAM so if you buy the 8GB variant, you'll get 5GB virtual RAM. If you buy the 12GB RAM variant, you'll get 7GB virtual RAM to expand. So it'll go up to 19GB! There's no IP certification, it has Camera2Api support, Widevine L1 support, no notifications light, nor FM Radio. And yes! There's a DC dimming feature so low light eye strain will be less! So that's what realme GT Neo 2 is all about! It's an out & out performance smartphone.
Cameras are not the highlight of this phone, it's a decent camera & not all bad but the display is excellent! The performance is great as it's a little more expensive than the X7 Max around/under Rs 30K. And according to that if you want a performance smartphone, then you should definitely look at realme GT Neo 2! If you have any more questions then COMMENT down below & hit LIKE if you enjoyed the video! That's all for this video, until the next one, Keep Trakin & Stay Safe! .